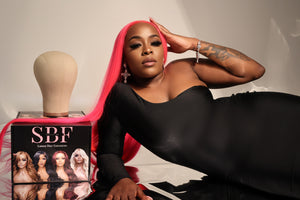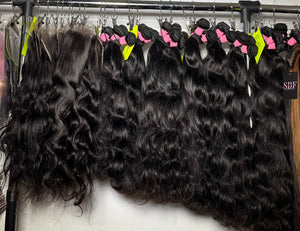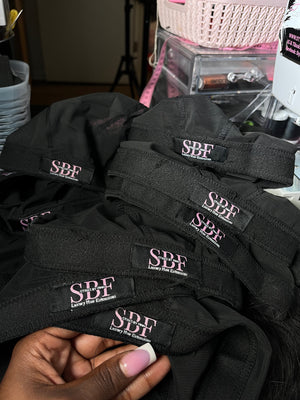 MEET INFINITI

FOUNDER OF SBF STYLES BY FINN
Growing up in Atlanta GA, I quickly developed a passion for the beauty industry. I remember spending 8 or more hours in the salon with my grandmother and mother without complaining. The sounds of joy and the smell of hot combs incised and motivated me. Today my mission is to provide luxury extensions and experiences to women and men across the world !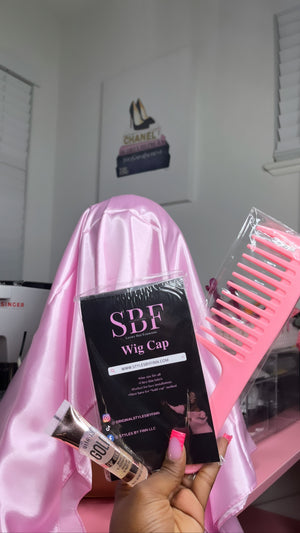 We appreciate your business !
Each order comes with a FREE satin scarf , lipgloss , wig caps and wide tooth comb!

★★★★★

I like to wait to give my reviews until I've had a while to give accurate information. I've had this wig for 3 months now and it absolutely perfect. I loved the packaging and smell of the hair when I received it so that's a plus. The unit had completely no shedding, great quality hair and it fit my head perfectly. I'll definitely be shopping again!

Erica T.
★★★★★

The unit is everything, it came packaged so neatly and the curls were pinned. That makes you stand out, I haven't seen that done before. Also the quality of the hair and the lace is top tier. I will definitely be ordering again!

Candice C.
★★★★★

I'm a repeat customer and I just love her units this one was so soft and I love all the stuff she adds in the packaging so you don't even have to purchase a cap or nothing. You get your money worth!!! Love you finn never stop making wigs 😘

Danyell W.
★★★★★

I purchased this unit a couple of weeks ago and I just got it installed today and it's so beautiful and so soft you can tell that it was made with love. This is my first bob and I absolutely love it, Infiniti does a fantastic job and her craft is nothing to be played with. I am a very satisfied customer this is the second wig I have bought from Styles by Finn. I will be back soon.

Ken-Troya P.
★★★★★

I ordered this beautiful wig at the end of January after asking lots of questions because I'm new to wigs. Infiniti was so helpful and made sure she answered all my questions and even recommended a stylist who could put it in. She was on top of everything the shipping of the wig was so quick and when I got it and opened it I fell in love, it exceeds my expectations
★★★★★

I have ordered two wigs from Finn and both experiences were absolutely flawless. My first wig was a custom wig while my 2nd was a ready to ship that I ordered from the website. Shipping was fast and customer service was perfect!

Kierra
★★★★★

I love this hair I have curled it, wet it, also slept without a bonnet on and the hair is still soft as ever. Also customer service is amazing the packaging is amazing plus the additional things she puts in the package omg who you know gives you all this stuff because you got a wig from them thanks Finn. I'll most def be ordering another wig soon 😘
★★★★★

I ordered this wig for a birthday gift and had tons of questions! I was presented with great customer service and professionalism by StylesByFinn. She answered all my questions and then some. My friend loved her wig and will be getting it installed very soon!

John C.
★★★★★

Finn was very professional but yet easy to talk to, she made sure I received everything I needed when I asked questions also her package is sooo pretty and helpful will be ordering again soon ❤️

Ashley W.